Dana Dental Arts in The News!
At Dana Dental Arts we love being part of our communities and offering quality dentistry in Spearfish, South Dakota. On this page you can read more about our office and our dentists, Drs. Mick, Brad, Nicole and Monique Dana. We hope you will contact us soon at 605-642-7727 to plan your visit!
Spearfish Chamber Lifetime Achievement Award
Awarded to a business or individual that has supported the Spearfish community for over 20 years through positive impact and achievement.
The nominee for the Lifetime Achievement Award is a business that has been dedicated to the Spearfish community since 1974. At that time, they opened their office with 3 employees and now proudly employee a staff of 25. They are proud to say that one of those original staff members are still with them today. This goes to show it is a great business internally and externally. The founders of this business have been honored with 5 of their 6 children joining the practice. Six of the eight family members are also Alumni of Black Hills State University, which includes both parents. This family loves Spearfish and is proud to serve and give back to the community in many capacities. The Spearfish Chamber Board of Directors is proud to present the 2012 Lifetime Achievement Award to Dana Dental Arts.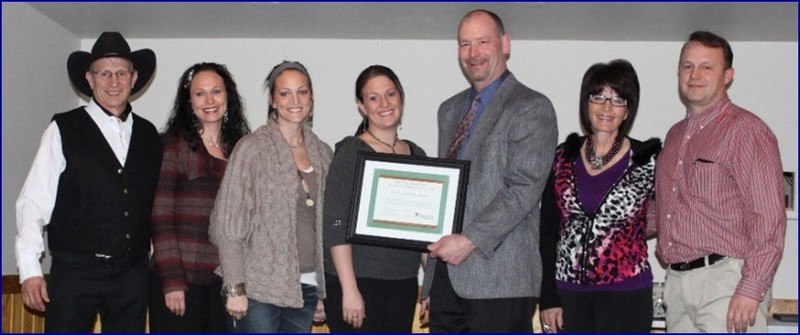 Read all about us in the University Of Nebraska newspaper, Cornhusker Impressions