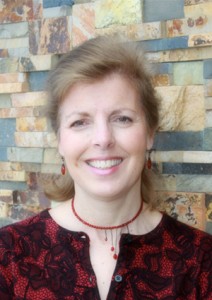 Mary
Hello, my name is Mary. I've been working at Dana Dental Arts since 2007. I graduated from Champlain College on beautiful Lake Champlain in Vermont, which is where I grew up. I've enjoyed using my medical business degree here, whether it is working in the lab, assisting the doctors, or working at the front desk. We have a really great group of people here.  We are all dedicated to bringing the very best dental care possible to all of our patients. I enjoy being an active part of the community and especially supporting music and the arts in the Black Hills.
---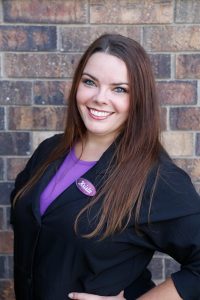 Krista
Hi, I'm Krista! I was given the amazing opportunity to join the Dana Dental Arts team in June 2007. I absolutely love what I do! I enjoy every aspect of being a certified dental assistant, but the best part of each day is getting to care for our awesome patients in a variety of procedures. I also consider myself very blessed to be surrounded by the best co-workers and friends a gal could ask for!
My family moved to Spearfish in 1997 so I have mostly grown up in the Black Hills. Thankfully, I survived 9th grade P.E.–dodgeball with 'ol Dead-eye Dana (Dr. Monique) and went on to graduate in 2003. My life was forever changed in March 2013 when my courageous, brave and all-around amazing son, Korbin, was born. He is the light of my life! Together, we enjoy listening to music, going for walks, baking, watching football (GO PACK GO!) and just being silly! I look forward to continuing my career here at Dana Dental Arts and I am excited for what the future holds!
---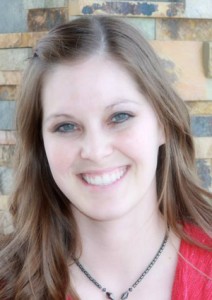 Nichole
Hi, I'm Nichole. I have been working at Dana Dental Arts since 2009. I have the unique opportunity to work at both the Rapid City and Spearfish offices and enjoy both very much. I love what I do!  Each day is different and I love that about my job.  Seeing great smiles and hanging out with our amazing patients each day makes going to work a pleasure!  I grew up in the Black Hills, graduating from Douglas High School in 2002 and Black Hills State University in 2006 with a Bachelor's in Arts and Science. I live in Rapid City with my husband, Victor, and our beautiful and mischievous little girl, Kayleigh, and our handsome little boy, Wyatt. They are the loves of our lives and they bless our lives immensely. I have a passion for photography, which I enjoy doing as my own personal business in my free time.  This doesn't give me much time for any other hobbies. My husband and I enjoy gardening and spending time with our nieces and nephews and both of our families.
---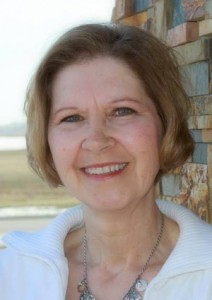 Nancy
Hi, I'm Nancy. I consider myself a "fixture" at Dana Dental Arts, having worked here as a certified dental assistant since 1975. I was born and raised in Emery, SD.  Following high school, I attended LAVTS in Watertown, graduating from the dental assisting program. Since that time, I have earned my DANB certification as well as the SD Advanced Dental Assistant. My husband, Steve, and I have three wonderful children who are all married. We also have five grandchildren. When I am not at work, I enjoy reading, baking, gardening, and doing crossword and number puzzles.
---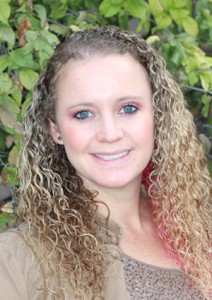 Debra
Hello, my name is Debra. I had the amazing opportunity to move up here in 2008 from Boulder City, NV, to be closer to my sister and her family. I decided that I wanted to spend my life here in Spearfish and I have been employed at Dana Dental Arts since June 2008. I have loved my job every step of the way and love growing with great people. My job allows me to learn new things on a daily basis, with the flexibility of enjoying my family and all the great things that the Hills have to offer. I enjoy and look forward to serving all our patients here at Dana Dental Arts.
I love my work family and have built lifelong friendships with my co-workers!!! I have been married to my husband, Lance, since 2010. We survived our first deployment in 2012, which made us grow stronger than we could have ever imagined. We had our first child, Alton, in 2013, who is our strong-willed, smart, and crazy little boy.  Then our precious Aylee was born in 2014.  She is beautiful, snuggly, and growing like crazy. Our kids have blessed our lives with so much joy. I enjoy the outdoors and anything fun and crafty. We have fur babies (Mille, Mauer and Mynksie) that keep our house full and cozy while we watch football! Go 49ers!!!!
---
Sheila
Hello, my name is Sheila. I am a certified dental assistant here at Dana Dental Arts. I was born and raised in Sturgis, South Dakota, where I graduated from Sturgis Brown High School. I married the love of my life, Travis, after high school. We are proud parents of two children, Tevin and Reese. I have been working as a dental assistant since 2009, and in 2010 I completed the Dental Assisting Program at Western Dakota Tech in Rapid City, South Dakota. I love working with patients.
---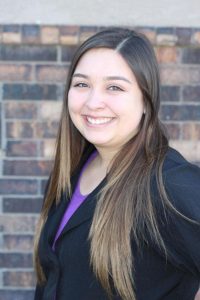 Brianna
Hello, my name is Brianna. I am a certified dental assistant at Dana Dental Arts. I am from Mora, New Mexico. In December of 2016, I graduated from New Mexico Highlands University with a Bachelors of Science in biology and a minor in chemistry. I moved to the Black Hills with my boyfriend in January 2017. There are many hobbies that I enjoy, such as hiking, bicycling, sightseeing, camping, fishing, hunting, riding horses, and spending time with family and friends! I also enjoy meeting new people and helping others on a daily basis!
---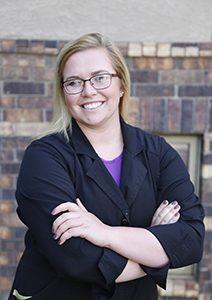 Tyann
Hi! My name is Tyann and I am a Registered Dental Assistant at Dana Dental Arts. I graduated from Lake Area Tech's dental assisting program in May 2017. I am a nerd and truly love teeth and could talk about them all day long! I am originally from the small town of Highmore, SD. When not at Dana Dental Arts, I love being around family and exploring the Black Hills. I love what I do and can't wait to see where my career takes me!